Valley Powder Coating provide durable superior finishes as a great price.
Valley Powder Coating provide durable superior finishes as a great price.
For about the same cost as professionally applied paint, our powder coat process will help extend the life metal products –– from architectural elements like railings and light poles to commercial and end-product applications like machine parts or outside furniture.
Powder coating provides businesses and industries an economical, long lasting, and durable quality finish for metal parts and products. Powder coated surfaces are more resistant to chipping, scratching, fading, and wearing than other finishes –– and colors stay bright and vibrant longer.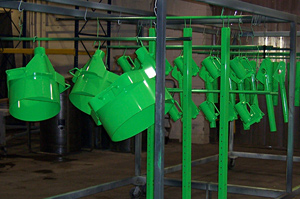 Cost-effective, high-performance powder coatings for decorative and functional applications.
Powder coating is an environmentally friendly coating solution offering superior performance for applications which require maximum abrasion resistance and hardness. Automobiles, major appliances, tool boxes, motorcycle frames, heavy duty equipment, computer chassis, office furniture, car parts and barbeques all benefit from the unique properties and cost efficiency of powder coatings.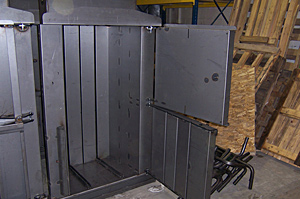 Looking to powder coat something unique?
There are many items, both commercial and residential which benefit from the addition of powder coating. Lawn furniture, outside furniture, bicycles, motorcycle frame and parts, snowmobile frame and parts; literally can benefit by a quality and durable powder coating finish.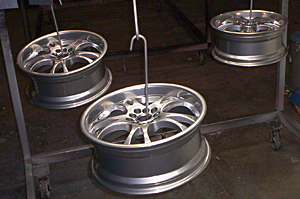 Our facilities allow for the complete preparation, application and finishing of powder coating in a wide variety of colours and products to suit any application. From single pieces to entire sets, we can lend beauty and durability to any ornamental items.
Valley Powder Coating expertise and experience provide answers to just about any application challenge. Contact us today for any questions regarding Industrial Applications. Also be sure to use our online quote form.
We also offer full freight and Courier Services for customer and clients. 

We take pride in our work before during an after the powder coating process. Safely delivering items once they are powder coated is very important to us, our reputation is at stake! Give us a call or specify that you need shipping in the price quote form and we'll take care of the rest.