Looking to powder coat something unique?
There are many items, both commercial and residential which benefit from the addition of powder coating. Lawn furniture, outside furniture, bicycles, motorcycle frame and parts, snowmobile frame and parts; literally can benefit by a quality and durable powder coating finish.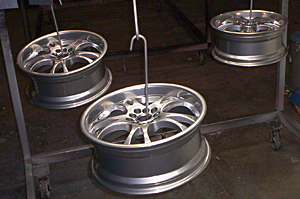 Our facilities allow for the complete preparation, application and finishing of powder coating in a wide variety of colours and products to suit any application. From single pieces to entire sets, we can lend beauty and durability to any ornamental items.
Valley Powder Coating expertise and experience provide answers to just about any application challenge. Contact us today for any questions regarding Industrial Applications. Also be sure to use our online quote form.